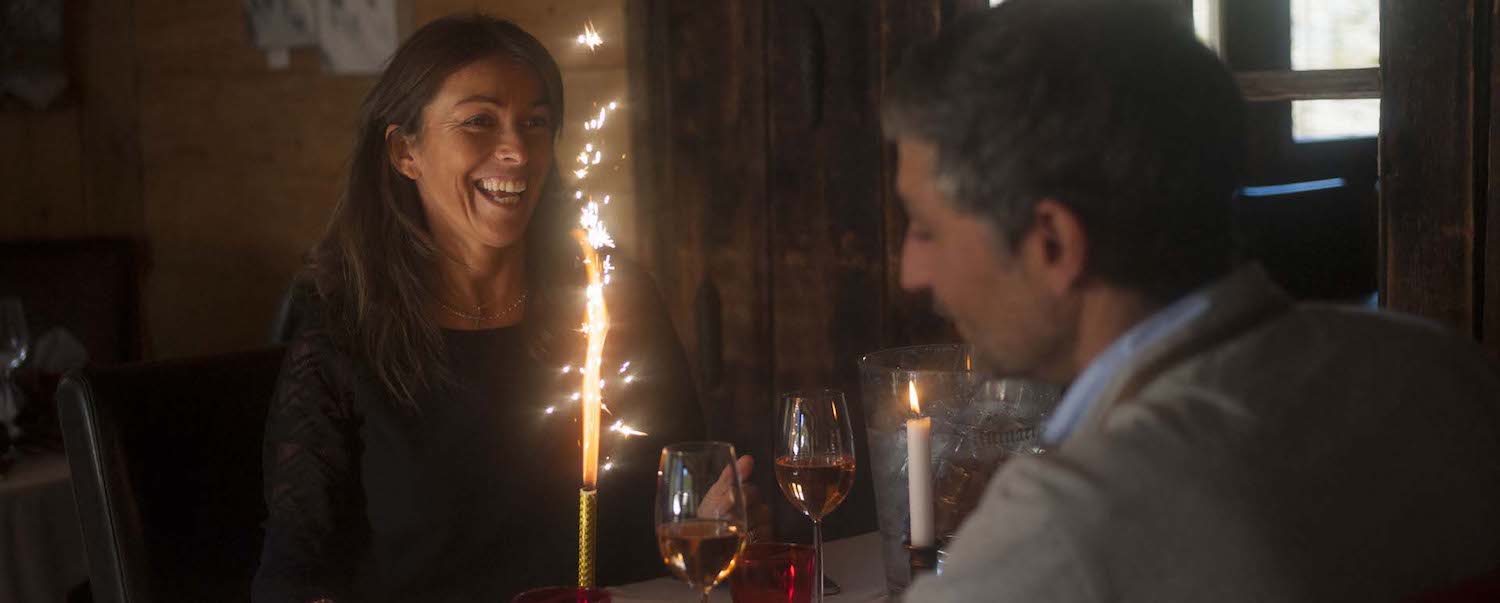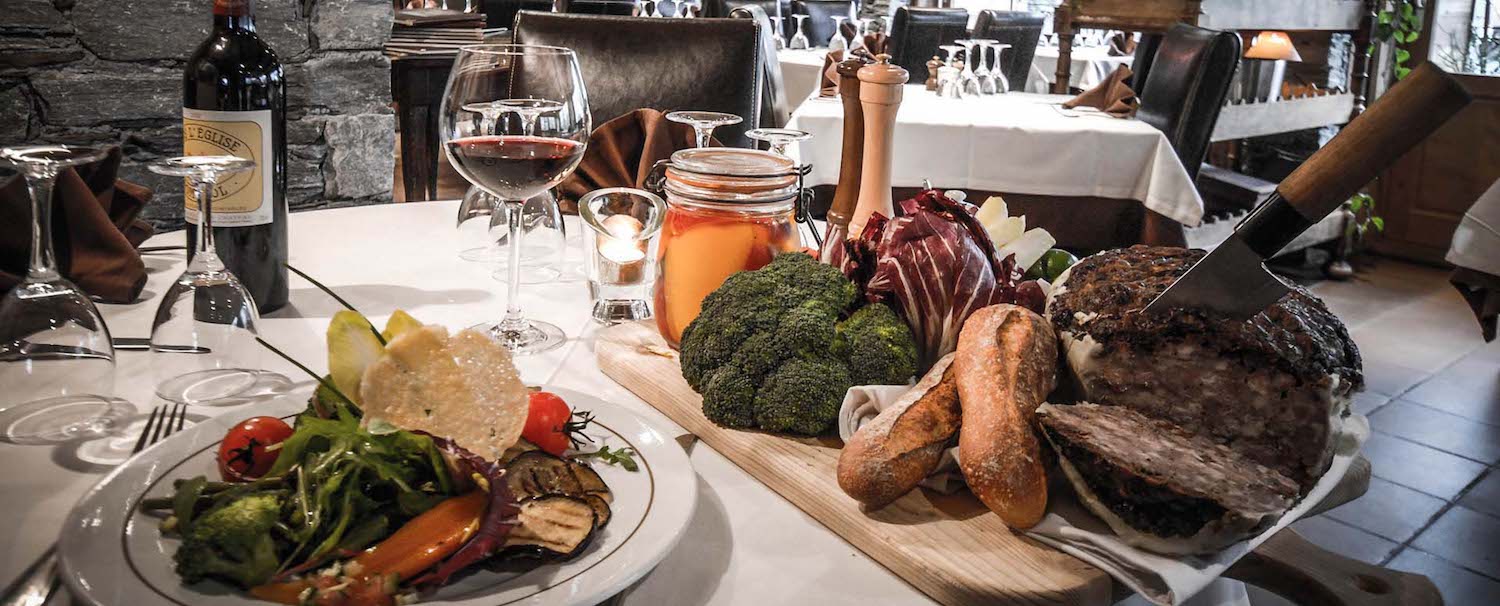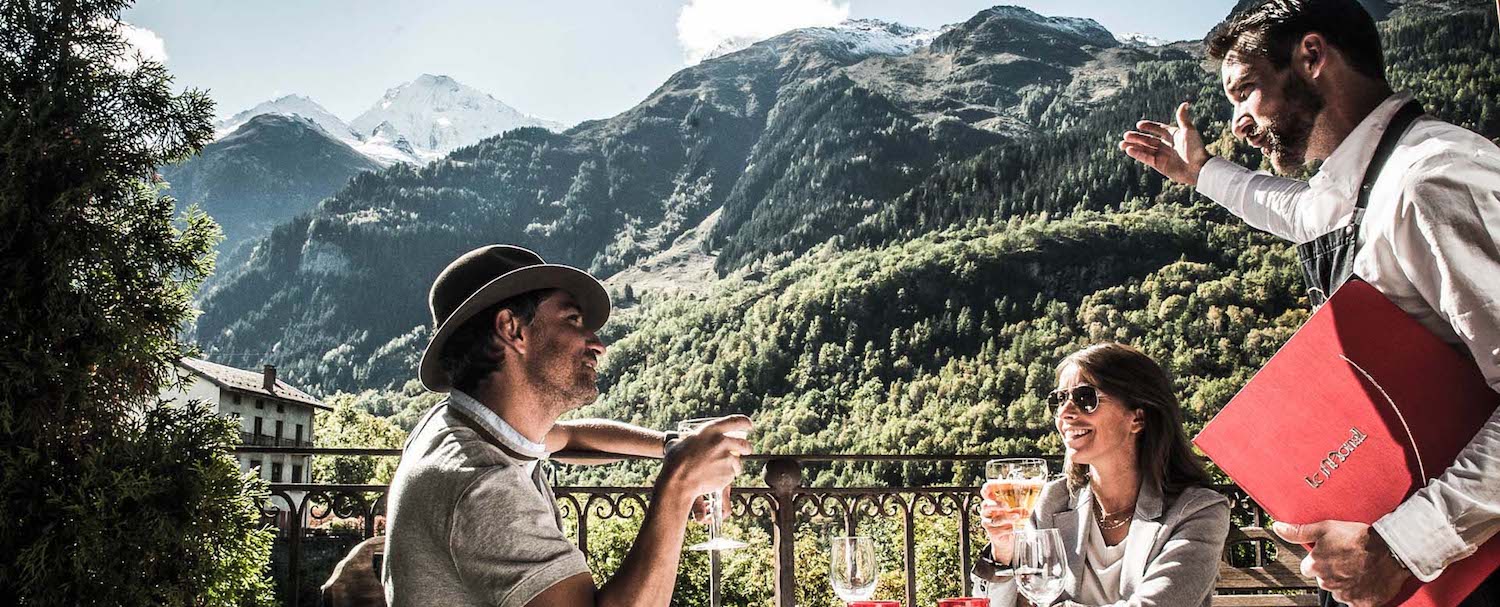 Monal's table
La Table du Monal
A cuisine from the heart reflecting the quality of selected fresh produce combined with a willingness to update the menu regularly. The Monal opens the doors of its panoramic restaurant on the first floor. La table du Monal invites you to try its traditional dishes and its seasonal gourmet menu.
Book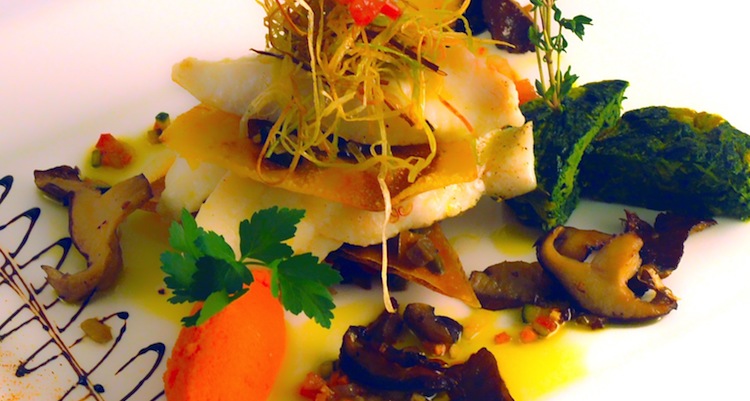 starters
Entrées
Home smoked Salmon served with warm potatoes, chive cream and salmon eggs……19.00€


The Boss's wild boar terrine served with marinated mushrooms……………………20.00€


Eggs in cocotte with Caviars, served with bread fingers……………………………………...24.00€
Crispy Beaufort terrine with artichoke, and grilled bacon crust, served with small chestnut salad..... 21.00€
Tuna Tataki with sesame, Sweet sauce............21.00€


Home-made duck Foie Gras and green tomato chutney on toasts…...24.00€
Bourguignon style snails with garlic butter......18.00€
Nos Soupes et Veloutés
Cep mushroom cream soup, Mascarpone with hazelnuts………………………………………16.00€
Pumpkin cream soup with pan fried ravioli, Beaufort cheese topping……………………..16.00€
Onion soup with browned topping………………………………………………………...14.00€
Salads
Nos Salades


La Savoyarde
: Rillons et Pain aux Céréales poêlés,
Copeaux de Beaufort et son Œuf mollet, Sauce blanche aux Cébettes .............. 19.00
€
Savoy : Pan-fried pork rillons and Wholegrain bread
, soft-boiled egg, Beaufort cheese in a
La Verdurette :
Quinoa, Légumes verts croquants (Haricots verts, Avocats, Brocolis) Œuf mollet, Vinaigrette aux Herbes………..
19.00€
Green vege salad: Crunchy
vegetables with poached egg and quinoa, vinegar sauce
(Green beans, avocado, broccoli)
La Landaise :
Gésiers confits, Magret fumé, Terrine de Foie gras, Chutney de Fruits gourmands et Œuf mollet ……………………….19.00€

Land :confit gizzard, smoked duck breast, Foie Gras terrine, fruits chutney and soft-boiled egg
La Romane :
Mâche, Ravioles de Roman poêlées, Cébette, petits Lardons, Noix et Fromage de chèvre frais aux herbes ………...19.00€
Roman : Lamb's lettuce, pan-fried ravioli from Roman, Spring-onion, diced bacon, walnut, fresh Goats' cheese
La Goyette :
Pousse d'épinards ,quenelle de Chèvre de Villaroger aux Herbes fraîches, Poêlée de Poires & Figues, bacon roti, vinaigrette au miel ……………………………………………………………20.00€
Goyette salad: young spinash, goats' cheese quenelle fresh herbes, pan fried pear and fig, bacon, vinaigrette with honey.
La Valdotaine
: Mesclun de Salade, Jambon St Daniele, Mozzarella Bufala, Olives noires, tomate cerise et tomate confites , pignons de pain, copeaux de parmesan, crème balsamique....................20.00€
Mixed Salade, St Daniele Cured Ham, mozzarela bufala, olives black, cherry tomato, pine breads, cheese parmesan, cream of balsamique.
main course


Roast Veal rib with Tamié cheese, mushroom sauce, served with potato gratin……………………………26.00€

Roast duck breast with spices and sugared almond powder, served with pan fried fruits and vegetables ……27.00€
Marinated and grilled lamb sirloin, Tzatjiki sauce, Eggplant in curry with coriander.....27.00€



Grilled deer meat, pepper sauce, vegetables, parsnip mousse with thyme……………………26.00€
Iberico porc with pan fried pepper and tomatoes, full-flavoured juice with Chorizo…...27.00€
Lamb's brains Meuniere Grenoble style…………………………………….22.00€
Le Bœuf Beef
Beef tartare Italian style (200g) .................................... 23.00 €
Beef rib steak grilled with marrowbone, wine sauce.................................... 26.00 €
Beef rib Black Angus with onion and Alpine butter…………………………………………………….34.00€


Beef fillet selection butcher with pepper flambés with Whisky………………………….29.00€


Thick-cut rump Steak with Roquefort cheese without cream……………………………………….27.00€
Beef rib selection of butcher with 3 sauces ( for 2 people )……................68.00€
Beef rib Charolais mature with 3 sauces ( for 2 people )…………72.00€
Fish and seafood

Fish and Sea-Food
Marinated and grilled Scotish salmon and ravioli, Sorrel sauce ……………………………..24.00€
King prawn curry Risotto…………….. ……………………………….26.00€
A sizzling pan of frogs' legs fried in garlic butter and parsley,served with a green salad ...........................25.00€
Savoy specialities
Savoyarde Menu



Savoy cheese fondue served with a green and green salad. 21.00€
Savoy cheese fondue with Cepe mushrooms, served with a green salad. Minimum 2 people..25.00€
smoked Raclette (melted cheese) with local cured ham and potatoes, salad and condiments - Minimum 2.29.00€
Raclette (melted cheese) with local cured ham and potatoes, salad and condiments – Minimum 2 people 25.00€
A golden, sizzling dish filled with layers of potatoes, Reblochon cheese, bacon and cream served with a green salad...20.00€
local specialities
Menu du Terroir
Local Specialities
35 €


Crispy Terrine of Beaufort cheese with artichoke, and grilled bacon crust
***
Slow cooked beef cheek, vegetables, parsnip mousse with thyme
***
Blueberry tart
Menu Retour de Chasse
Hunter's menu
39 €
The Boss's wild boar terrine served with marinated mushrooms
***
Grilled deer meat, pepper sauce, vegetables, parsnip mousse with thyme
***
Iced soufflé with liqueur Génépi
Pasta
Pasta
Home-made classic Lasagna served with little green salad......

19.00 €
Home-made Lasagna with Spinach, goats' cheese and Ricotta cheese served with little green salad...........

19.00 €
Ravioli with Cep mushroom in Gratin………………………………………...20.00€
Linguini pasta with truffle…………………………………………………………………27.00€


Rigatoni pasta with Parmesan cheese……………………………………………………………23.00€


Chines noodles with sliced vegetables and caramelized chicken, Thai sauce………………20.00€
children's Menu
15.00 €
Home-made beef burger served with chips
or
Chicken filet, served with chips
***
Ice cream
***
Fruit juice
(Orange, Apple)
Desert
Nos Desserts
Chocolate cake with crispy praline……………………………………...12.00€
Home-made Blueberry tart……………………………………...12.00€


Apple tart tatin……………………………………………12.00€

Alizée's vanilla , raspberry, or blackcurrent Vacherin………………..…………….........12.00€
Iced soufflé with liqueur Génépi and its shooter of Génépi…............................12.00€
Coffee with a selection of small desserts.............................................................10.00€
Mont Blanc ( chestnut cream cake ) with custard……………………..12.00€
Nos Glaces
Glaces et Sorbets artisanaux
Ice cream and sorbet
1 boule 3.00€ 2 boules 4.50€ 3 boules 6.00€
Glaces
Vanille, Café, Chocolat, Rhum-Raisin, Caramel Beurre salé, Noix de coco, Pistache, Spéculos
Vanilla, Coffee, Chocolate, Rum raisin, Toffy (salted butter caramel), Coconut, Pistachio,
Cinnamon cookie
Sorbets
Fraise, Citron, Framboise, Poire, Cassis, Mangue-passion, Pamplemousse
Strawberry, Lemon, Raspberry, Pear, Blackcurrant, Mango-passion fruit, Grapefruit
A selection of cheeses
:Beaufort d'Alpage, Reblochon, Tomme, Chèvre de Villaroger, Persilllé de Tignes..............18.00 €